GET YOUR AUTOGRAPHED COPY OF GUITAR GREATS OF JACKSONVILLE!
Send $30 check or money order to:
Michael Ray FitzGerald
4539 Cambridge Rd.
Jacksonville, FL 32210
Don't forget to add a note indicating to whom you want the copy dedicated.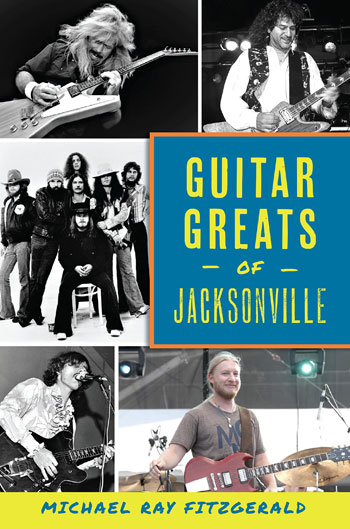 Guitar Greats of Jacksonville
by Michael Ray FitzGerald
Published by The History Press (2023)
In the 1960s, the electric guitar became for boys what Barbie was for girls.
Legions of bands formed, composed of teens making a ruckus in the garage. But who could have guessed how many world-renowned greats would arise from the clangor? Guitar gods came forth from Los Angeles, London, Chicago, Nashville. But there is a southern city often overlooked, an unlikely incubator that produced more than a dozen greats. Legends such as Dickey Betts, Dave Hlubek, Duane Allman, Jeff Carlisi, Mike Campbell and Derek Trucks emerged from Jacksonville, a far-flung city detached from the music hubs. Why did Jacksonville give rise to so many greats? Author Michael Ray FitzGerald explores the origins of this rocking story while paying tribute to the youngsters from Jax who joined the ranks of the guitar gods.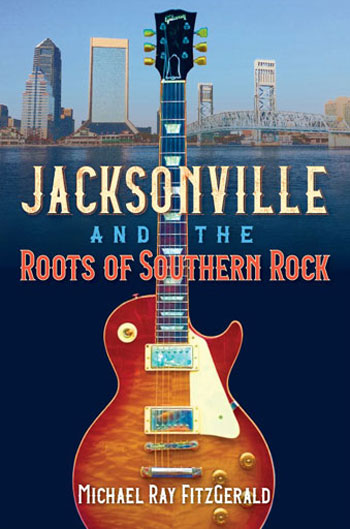 Jacksonville and the Roots of Southern Rock
By Michael Ray FitzGerald
Published by University Press of Florida (2020)
Winner of bronze medal in nonfiction, Florida Book Awards
The enduring achievement and legacy of a rock movement.
The Allman Brothers Band and Lynyrd Skynyrd helped usher in a new kind of southern music from Jacksonville, Florida. Together, they and fellow bands like Blackfoot, 38 Special, and Molly Hatchet would reset the course of seventies rock. Yet Jacksonville seemed an unlikely hotbed for a new musical movement.
Michael FitzGerald blends eyewitness detail with in-depth history to tell the story of how the River City bred this generation of legendary musicians. As he profiles essential bands alongside forerunners like Gram Parsons and Cowboy, FitzGerald reveals how the powerful local AM radio station worked with newspapers and television stations to nurture talent. Media attention in turn created a public hungry for live performances by area bands.
What became the southern rock elite welded relentless determination to a ferocious work ethic, honing their gifts on a testing ground that brooked no weakness and took no prisoners. FitzGerald looks at the music as the diverse soundtrack to a neo-southern lifestyle that reconciled different segments of society in Jacksonville, and across the nation, in the late sixties and early seventies. A vivid journey into a crucible of American music, Jacksonville and the Roots of Southern Rock shines a light on the artists and songs that powered a phenomenon.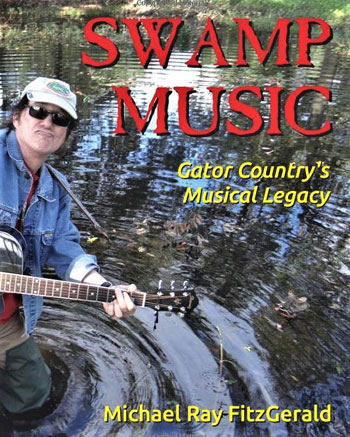 Swamp Music
By Michael Ray FitzGerald
Published by Hidden Owl (2018)
FitzGerald's Swamp Music is a wonderful tip-of-the-hat to many of North Florida's outstanding musicians. Artists of pop, rock, blues and R&B genres are represented here in encyclopedic format.
Packed with interesting details and notable influences, Swamp Music showcases North Florida's, South Georgia's and South Alabama's exceptional and sometimes overlooked contributions to modern music.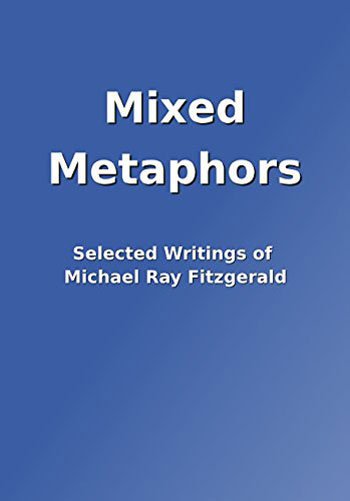 Mixed Metaphors
By Michael Ray FitzGerald
Published by Paradiddle Press (2017)
"An insider's view of Northeast Florida's rich and colorful music scene plus stories on pop culture, militarism, tattoos, and just about anything else you'd want to read about." - William McKeen, author of Mile Marker Zero and If Everybody Had an Ocean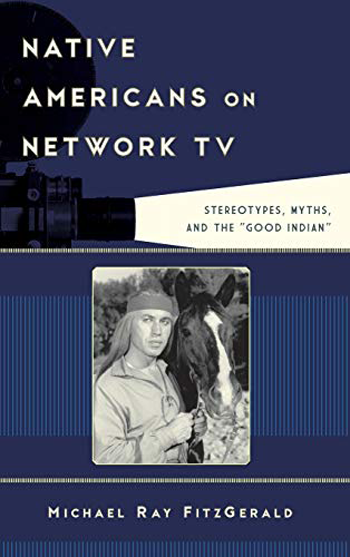 Native Americans on Network TV: Stereotypes, Myths, and the "Good Indian" (Film and History)
By Michael Ray FitzGerald
Published By Rowman & Littlefield Publishers (2013)
"This book did not disappoint. [It is] logically organized, clearly argued, and meticulously researched and documented. . . . The author breaks new critical and analytical ground by applying interdisciplinary methods and by using transcontinental resources to achieve his purpose." ― Journal of American Culture